1. STEP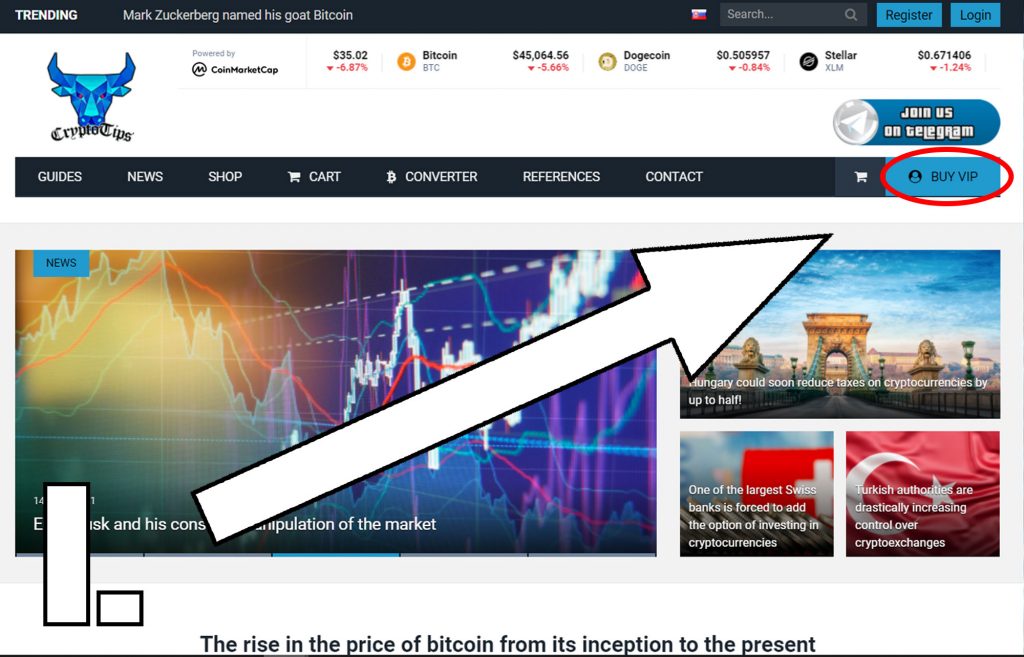 2. STEP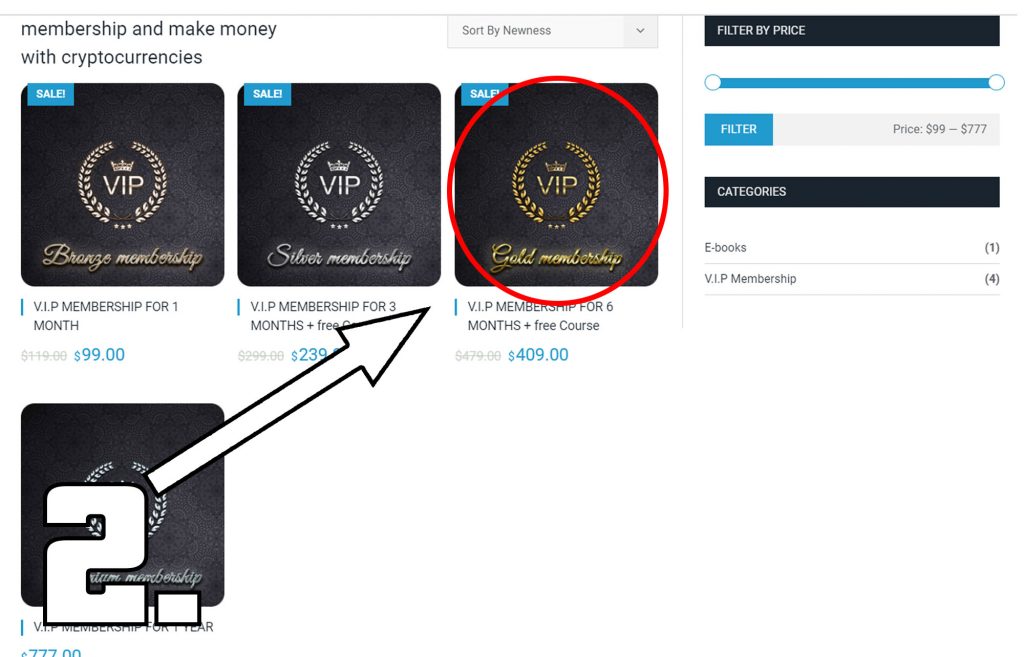 3. STEP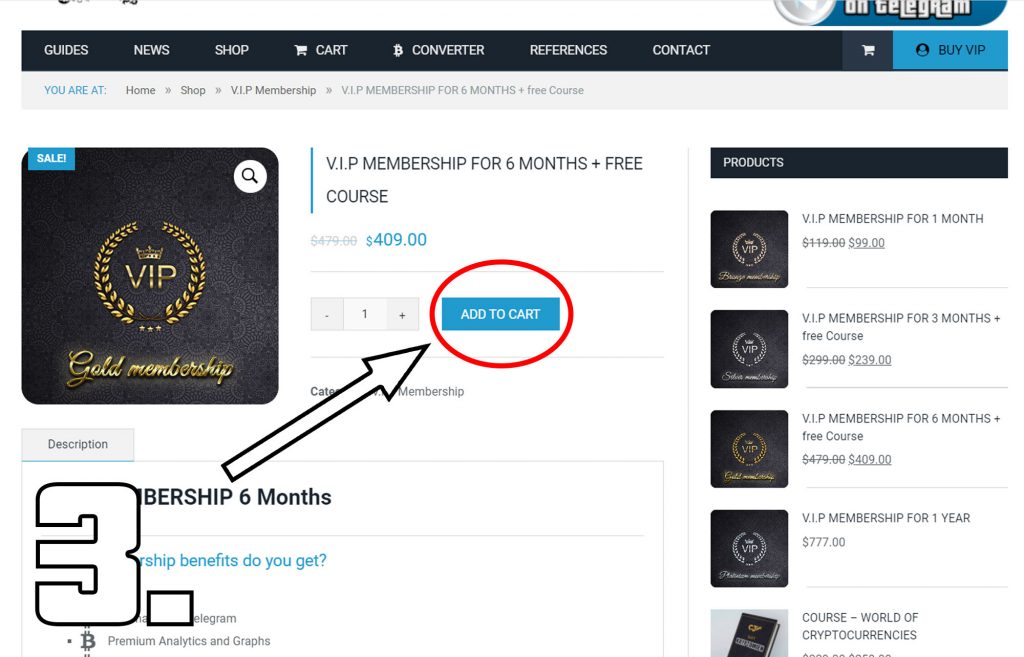 4. STEP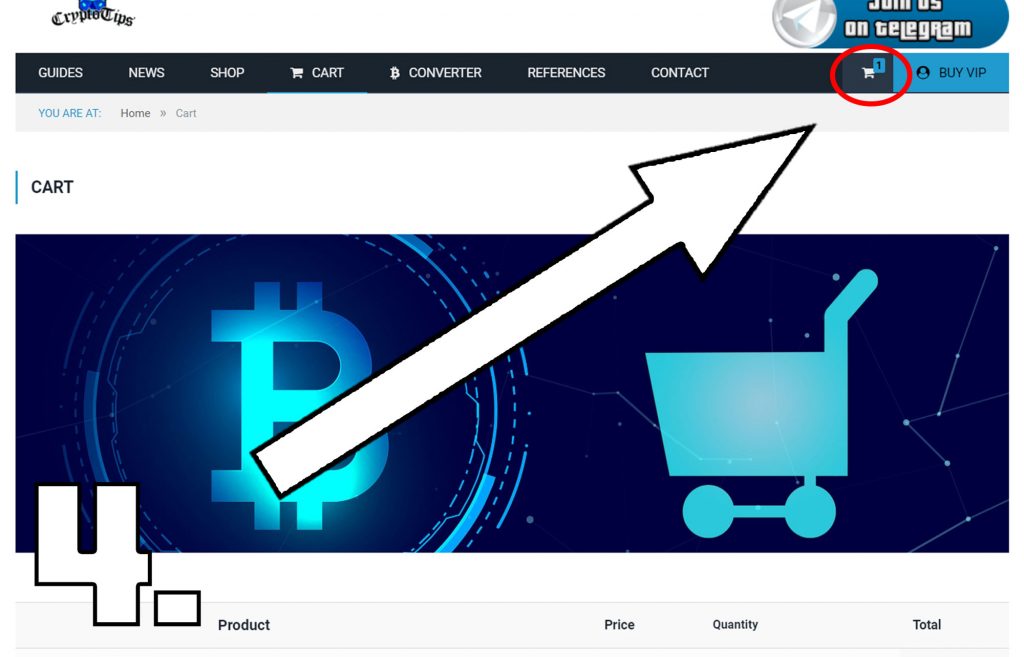 5. STEP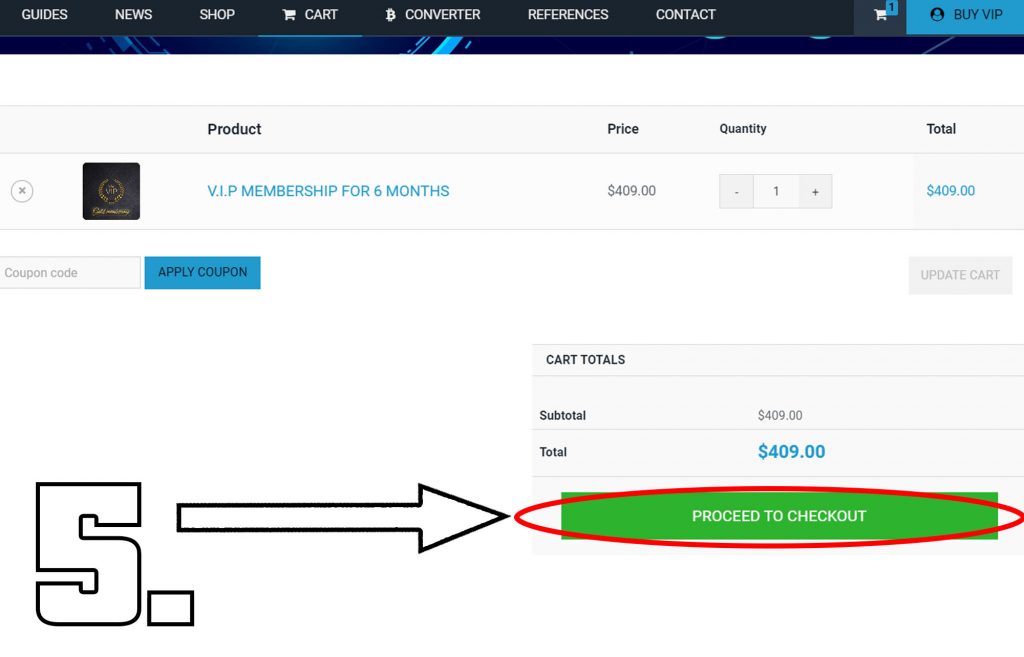 6. STEP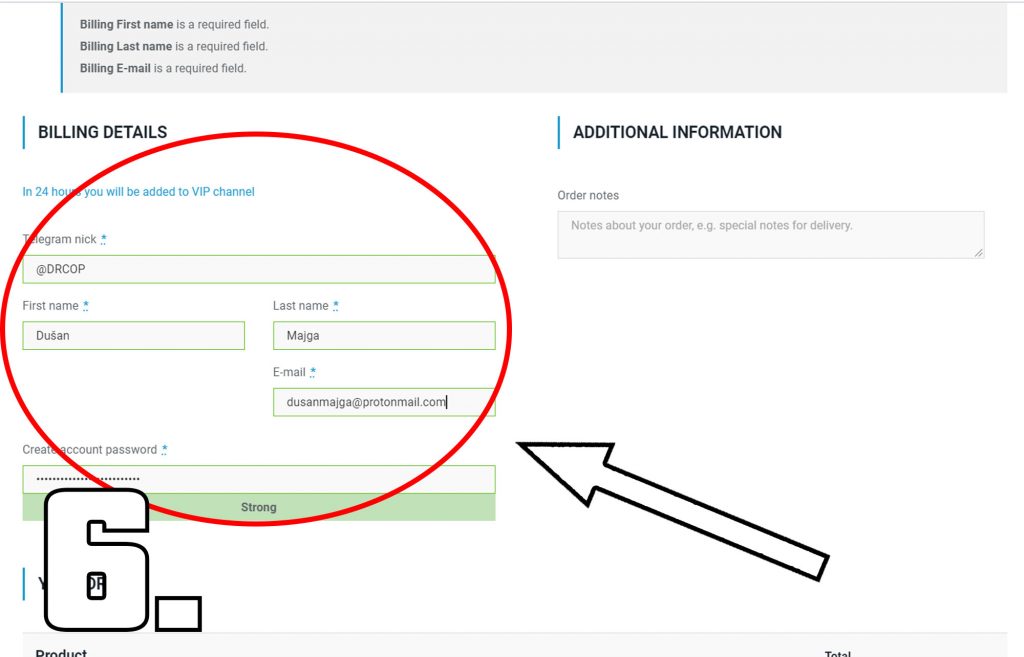 7. STEP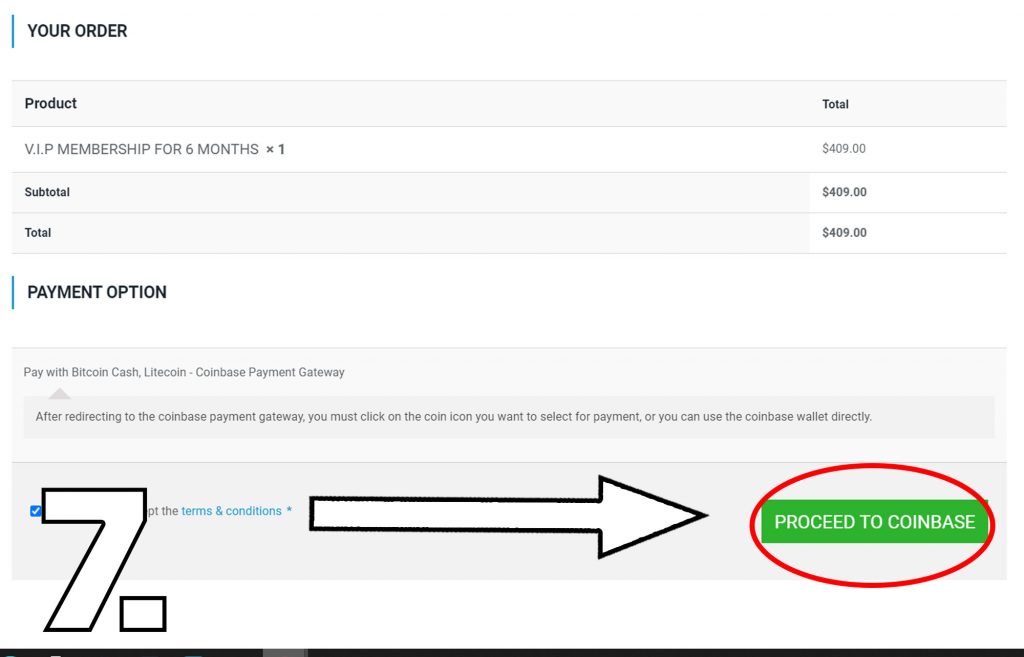 8. STEP – Coinbase payment gateway
CryptoTips only accepts the cryptocurrency Litecoin and Bitcoin Cash for payment.
After redirecting to the Coinbase payment gateway, you have two payment options:
1. Make a payment using a coinbase wallet. Click the Pay with Coinbase button.
2. Make a payment from any crypto wallet or exchange in the traditional way by entering the crypto address and the amount of cryptocurrency. Click on the Litecoin icon or the Bitcoin Cash icon.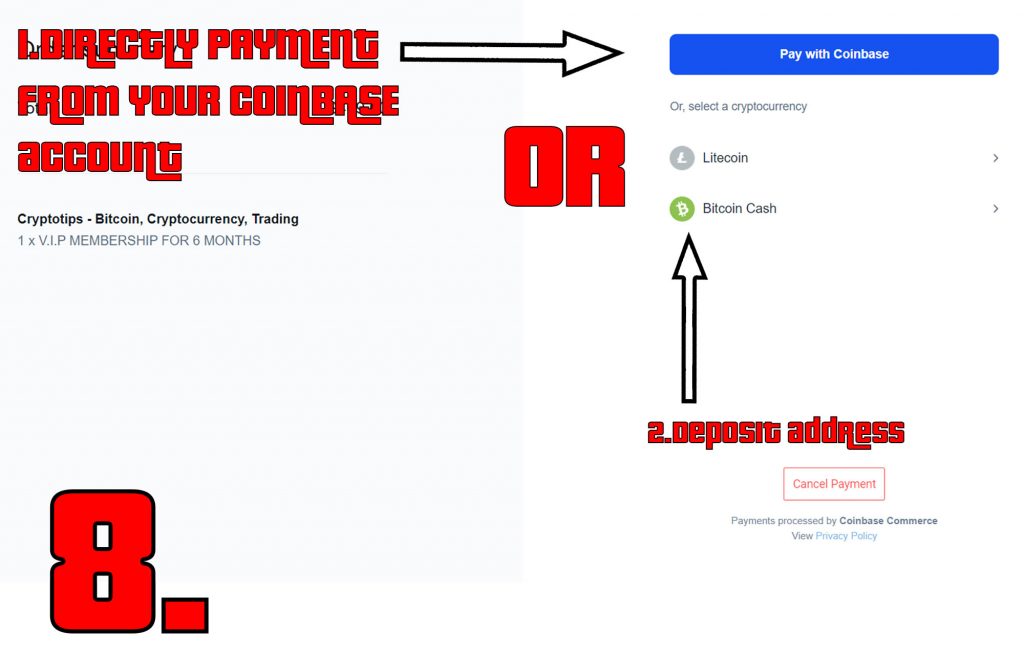 9A. STEP – Classical transaction in cryptocurrencies LTC or BCH
After clicking on the Litecoin or Bitcoin Cash icon, you will see the data for the transaction. You can use a QR code scan or manually enter the displayed crypto address and the amount of cryptocurrency required for payment.
Remember to send the exact required amount of cryptocurrency.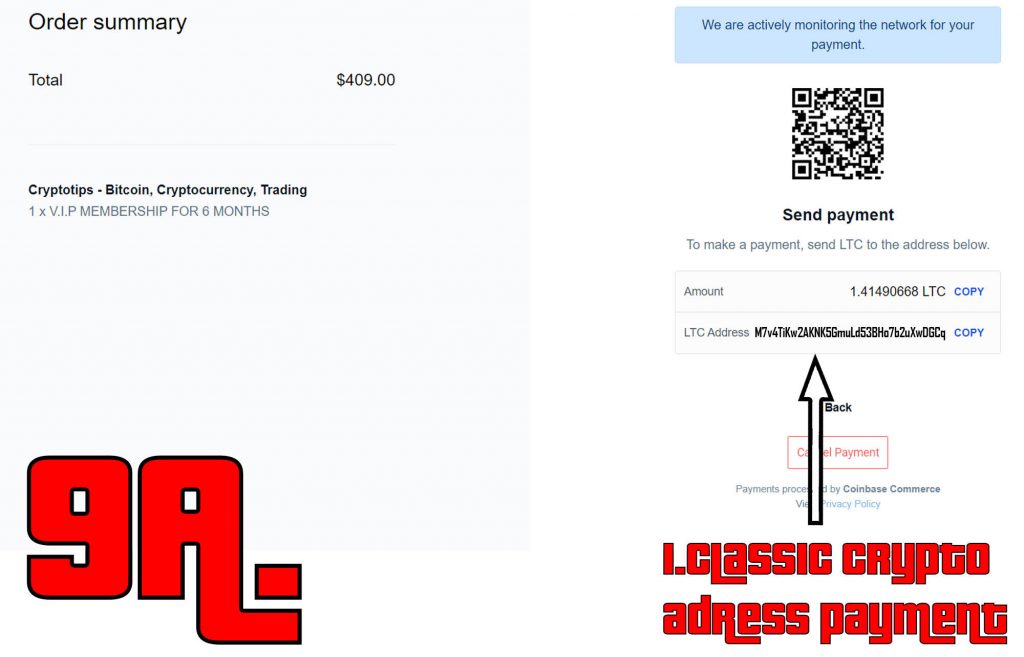 If you choose Binance, KuCoin or any other crypto exchange as a payment method, the transaction fee MUST BE included in the withdrawing amount.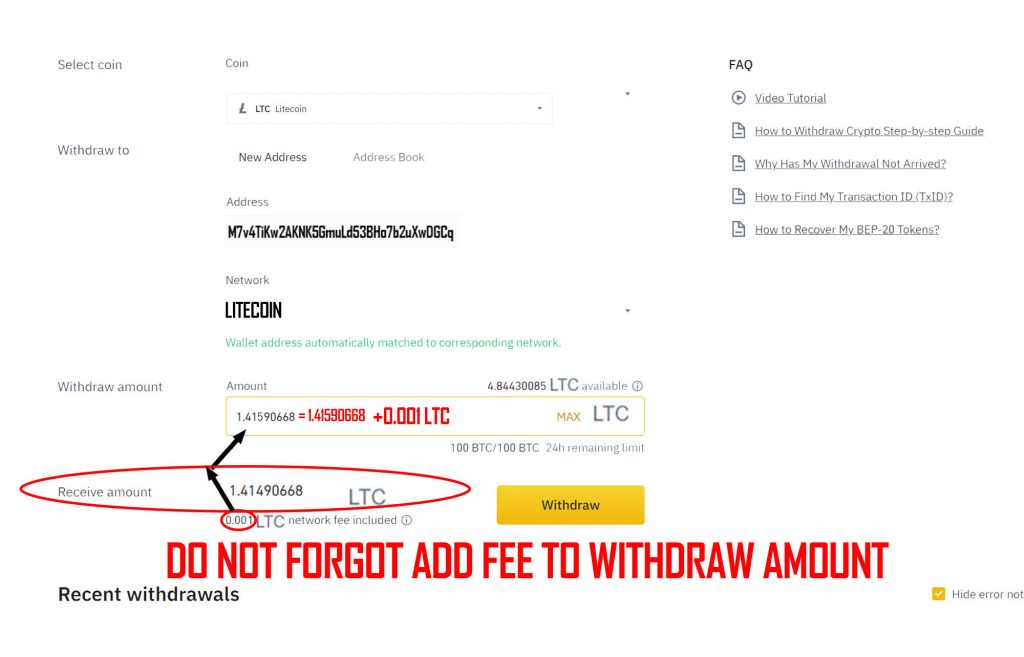 9B. STEP – Payment with Coinbase wallet
When you choose a coinbase wallet for payment, you will be redirected to log in to your coinbase account, where you need to have sufficient LTC or BCH for payment.